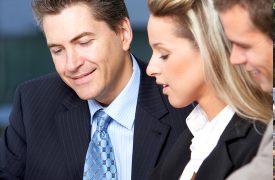 Choosing the right insurance plan for your business can be very confusing, but we can guide you to the one that best fits your needs.
At OHL Insurance and Financial Services, Inc, we pride ourselves in evaluating your business insurance needs. We take the time to find out the different challenges your industry may have and assist you in choosing the right options that fit your risk. We also listen attentively when you indentify any factors that may increase your risk and look at other exposures your business may have according to your personnel, location and future plans.
Our top-rated companies work with local businesses as well as global providers, so whether you are a retailer, wholesaler, contractor, or manufacturer, we are equipped to work with you. Give us a call or fill out one of our free online quote forms.